According to the official Russian statistics, in the academic year 2019-2020, the number of international students in Russia was slightly short of 300,000 people. This is almost twice as many as in 2010. The most recent statistic is unavailable, because of "damn 'rona", but, most likely, the trend will persist for the next few years.
It is not a secret that when Russia makes headlines, it is mostly about corruption scandals, police brutality, hacker attacks, and chemical weapons being used against political opponents of Putin's regime. This is not the most appealing image, especially if you are a parent of a young adult who wants to go to study in Russia. On the other hand, education in Russia is more affordable than in many Western countries. And despite the fact that Russian universities have been losing their positions in the international ratings because of objective problems, Russia still has its charm on curious intellectuals across the world.
Is it a good idea to go to study in Russia? How safe is Russia? I asked people who have first-hand experience to share their stories of being an international student in Russia. I specifically asked about language barriers, culture shock, how well Russian universities accommodate the needs of non-native speakers, and the overall experience of living in Russia.
I've got twelve interviews, in which twelve different people from different countries told me about the good, the bad and the ugly moments of their stay in Russia. They provided so many insights and useful tips that I couldn't squeeze them all into one blog post. So I decided to make a series of articles, and in the very first article, I am writing about the language barrier and whether non-native speakers can successfully study in the Russian universities.
But first, let me introduce my brave respondents.
Meet My Respondents
Of the twelve people who participated in my mini-survey, eight were originally from the United States, two Europeans (Germany and the UK), and two people from South America (Colombia and Venezuela). Some of them lived in Russia for a few months, others for two years, sometime between 2013 to present time, and some of the participants are still living and studying in Russia.
As I expected, Moscow and Saint Petersburg were the most popular points of destination for the international students (5 students in each MSK and St Pete). One person who responded studied in Irkutsk, and another one in Nizhny Novgorod.
Interestingly, only five of my respondents spoke Russian at the intermediate-advanced level before going to Russia. Four people said they spoke basic Russian when they came to Russia, and three estimated their level as "elementary".
Language Barrier
The usual dilemma facing international students is that you should know the language of the country where you go to study, but in order to learn that language, you should live in the country where that language is spoken. Is the language barrier an insurmountable problem in the academic environment?
It turned out that even intermediate speakers may struggle with the language barrier at the beginning of their studies in Russia. "The language made studying other subjects challenging, but if you work hard and practice, it is manageable and you can learn a lot. Mostly, the language barrier made me self-conscious about speaking up in classes with Russian students. I had to work on my confidence in addition to my language skills, and try to stop worrying about making mistakes in front of people," a student from the USA said. Another agreed, "The language barrier was more of a problem in the beginning, because when I got to Russia, I had only been studying Russian for a year and a half, and I didn't have a lot of listening practice. As time went by, I became more comfortable understanding Russian at normal speed, but the first few weeks of listening to lectures on Linguistics in Russian were very difficult, because I understood next to none of it."
The students who spoke only elementary Russian predictably struggled more than the more advanced learners. Even more so if their program was not specifically targeted to the international audience. A student who studied in the Saint Petersburg State University of Film and Television said, "It was very hard to read complex articles and books. And it was almost impossible for me to write an essay on my own."
Many students found the courses for non-native speakers to be well-adjusted to their language proficiency level, and praised Russian universities for being good at evaluating the level of students. "My school was very good at evaluating our language levels, and putting us in a class that met that level. It made a big difference!", a student who took Russian classes in Moscow said.
Using Russian outside of the classroom was probably even more challenging. A student from the UK explained, "It wasn't too hard in classes as the lecturers knew our levels. But it was hard when speaking to other university staff like the admin and the secretaries and the other students."
Terrifying Russian Teachers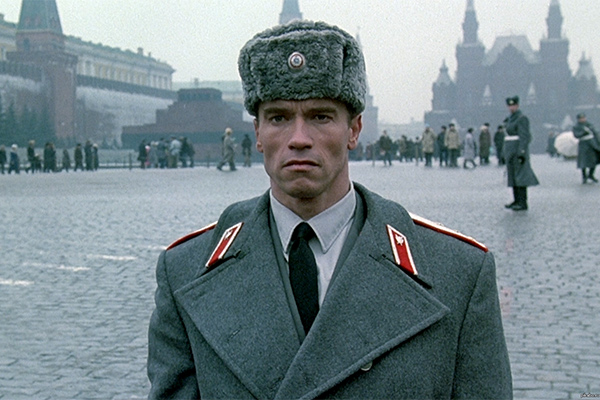 I've heard from the students who took my one-on-one lessons that Russian professors are not overly friendly and can be very demanding. It is one of the cultural differences that makes life really hard for international students. Russian teachers do not believe in positive reinforcement and usually do not provide positive feedback. Your Russian tutors would notice your mistakes and correct them, but do not expect them to pat you on the back. Russian pedagogy is based on the idea that teachers should help students to excel. Such things as motivation, encouragement, positive atmosphere – they are unimportant. Motivation is deeply personal. It is something that a student should find and nourish independently, because this is not the teacher's business.
The students who talked to me for this article reflected on that cultural feature, too. "Russian professors can be stricter than you may be used to, especially if you are from the United States," one said, "…my Russian professor made me feel very shy about making errors when speaking Russian, and I was too nervous to try and use my Russian outside the classroom except when absolutely necessary."
Of course, for many international students, one of the main objectives of going to study in Russia was to improve their Russian, and all twelve respondents succeeded in that. The struggle was real, but the goal was achieved. As Russians say, "тяжело в учении, легко в бою" ("The harder you train, the better you'll fight").  A student who came to Russia with basic language skills said, "My first day in Russia I couldn't understand anyone when they spoke, even if I understood all the words they said separately. By the end of my stay in Russia I could understand Russian much better." 
Going Social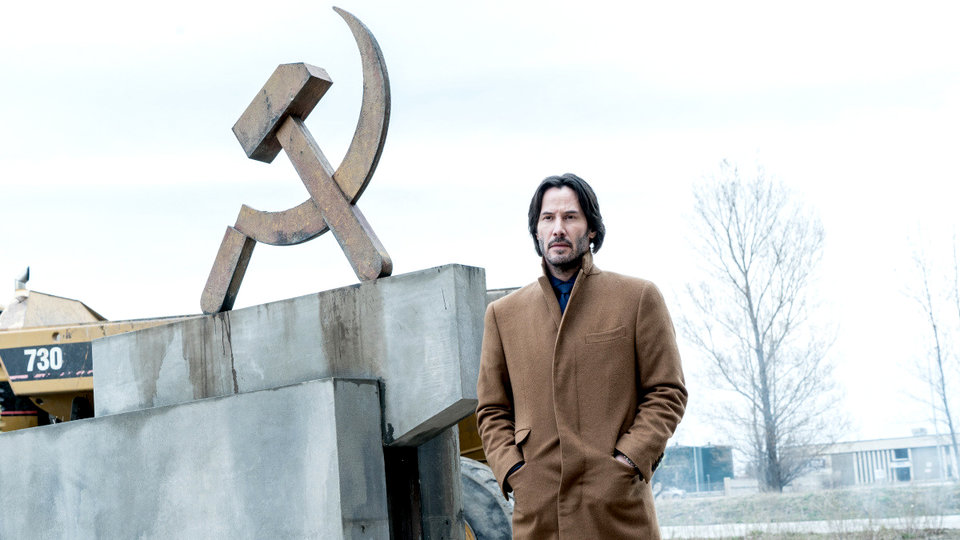 The real language acquisition happens when you close your textbook and go socialize with native speakers. Staying in Russia even for a few months opens a lot of opportunities to immerse yourself into Russian. "Intensive Russian courses were helpful for grammar and pronunciation, but most of my progress in the language came about by living and talking to people," said a US student in Moscow. Another agreed, "I had language classes for non-native Russian speakers in different subjects (grammar, culture, literature…). They helped, but not as much as just talking to and practicing with native speakers." A Colombian student added, "I just used Tinder or Grinder and hooked up to meet people." 
Though socializing is invaluable for language acquisition, international students may find it difficult to make friends with people from another culture, and with Russians in particular. A student from the UK said, "You should be ready that it will be hard to make friends with Russian students and to integrate into university life. You'll more likely be in your own little foreign student bubble. It'll be easier to meet Russians outside of university, but even then it'll be hard unless you actively try."  A US student confirmed, "Most Russian students stay with the same class throughout their four years of university, so chances are if you take a mainstream class everyone will already know each other. They're typically nice to international students but you can feel a little left out". A student from South America added, "This is not Europe, and you will catch on to that fairly quickly. Is difficult to relate to Russian classmates. The cultures are very different. But if you do get to have Russian friends they would be very loyal and respectful."
Many students noted that Russians are patient with non-native speakers and tolerate broken Russian. One said, "Russians are SO so so patient when you break out even the worst Russian! They patiently listen and try to get what you mean. And they're very helpful and will go out of their way if you ask them for help (even if it's in bad Russian)." Another student agreed, "Russians are very excited even if you just speak a little. People were always shocked when I told them I was an American, because apparently Americans aren't supposed to speak Russian well." 
In Your Own Words: Useful Tips
"My advice to those considering the exchange programme: listen to as much Russian as you can and get comfortable with the natural speed of casual and formal speech before going to Russia and taking classes entirely in Russian."
"I would make sure to understand how the classes or programme(s) is/are set up, what language they are taught in, and which of them you want to take part in before committing to any classes."
"I think it is most important to make Russian friends and to speak with Russians as much as possible. Instead of just reading textbooks, your speech will become a lot more native and you'll pick up on new things so much faster."
"For many of the "real" classes I took (i.e., not just for Americans learning Russian but for actual Russian university students) there was only one or maybe two papers, if any, and an oral exam at the end of the semester on which all of your grade is based. This can be daunting if you come from an academic background with multiple assessments over the course of the semester, where you can usually fix your grade if you do poorly on one assignment. You really have to make sure you're keeping up during the semester! Also, try to communicate with the teachers/other students if you need help practicing or understanding things."
"The administrative issues (of any kind) are more complicated, time consuming, and Russian-requiring than expected. Very exhausting."
"It's kind of obvious in hindsight, but if you don't know Russian cursive, you should learn. For some reason my professor at my home university skipped over teaching us, and I didn't think it would be a big deal. I regret that."
To be continued